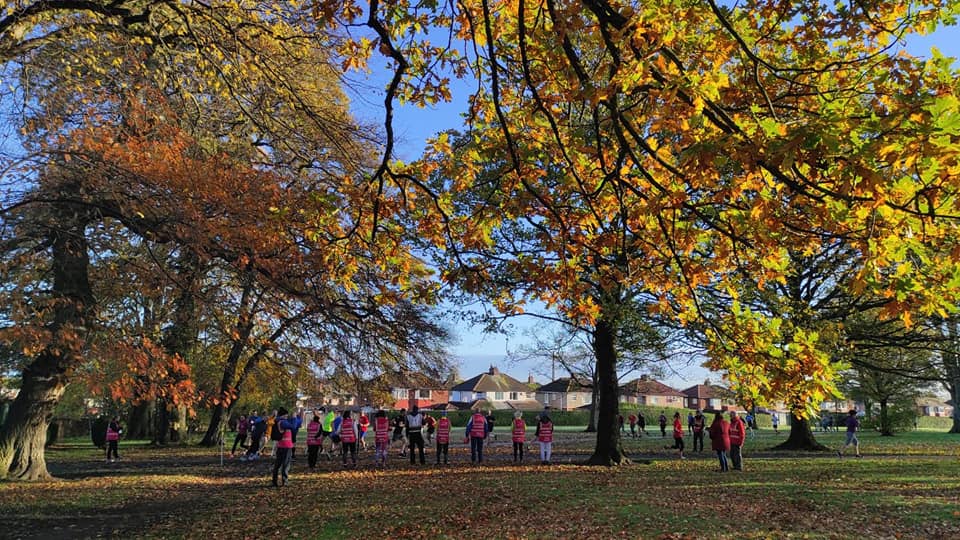 Carlisle parkrun celebrated it's ninth birthday 22nd January 2022!
About parkrun
parkrun is a free, weekly timed 5k event for walkers, runners and volunteers that take place every Saturday morning at more than 2,000 locations in 23 countries across five continents.
Carlisle parkrun is held in Chancees park at 9am each Saturday, starting and finishing just outside Morton Manor.
A little history...
Started by Andrew Graham and Kev Mulvey back in 2013, Carlisle was the first parkrun event in North Cumbria. The first event attracted 112 runners and was marshalled by 14 keen volunteers.
There are now an average of 192 runners and walkers taking part each week, no matter what the weather may do!
The Birthday Event
Founder Andrew Graham returned as run director for the birthday event, even providing cake for the 170 participants and 18 volunteers who made the event possible!
Get Involved
parkrun is open to everyone, simply register on https://www.parkrun.org.uk/register/.
If you plan to run/walk then print out your barcode and just come along!
If you'd like to get involved through volunteering then please email carlisle@parkrun.com and we'll get you added to the volunteer roster - there are no complicated jobs and full explanations will be given before you're expected to undertake any of the roles.